Technical Parameters of Micro Brewery Equipment
​name
100 liters/batch
200 liters/batch
300 liters/batch
Equipment size
Φ700
Φ780
Φ860
volume
100L
200L
300L
material
SUS304
SUS304
SUS304
Cooling method
Miller plate jacket cooling
Polishing method
Mirror polishing, wire drawing board surface, pickling passivation
Polishing accuracy
≤0.6um
Tank pressure
Design pressure 0.3MPa
cleaning device
Built-in cleaning device
manhole location
Top flange manhole, top side manhole, waist side manhole
Cooling method
Maitreya plate, dribbling
Lower cone design
60 degree or 72 degree compression design
Micro Brewery Equipment Product Details
Micro Brewery Equipment equipment is brewed and brewed freshly, which maintains the natural freshness and nutrition of beer to a great extent. It is rich in more than 17 kinds of amino acids, including 8 kinds of amino acids that are essential but cannot be synthesized by the human body, and 11 kinds of amino acids. More than one type of vitamins, especially B vitamins that are rare in other foods;
And the brewer can prepare red beer, yellow beer, fruit beer and dark beer according to the different tastes of the guests, so as to meet the needs of consumers of different levels and tastes.
Micro Brewery Equipment is an ideal choice for hotels, barbecue shops, restaurants, bars and other dining and entertainment venues to produce beer by themselves for guests to enjoy directly.
With exquisite and luxurious appearance and small footprint, it not only has high ornamental value, but also allows guests to intuitively see the whole process of beer production and appreciate the profound connotation of beer culture.
Beer equipment is an ideal choice for bars, guesthouses, hotels, barbecue cities, hot pot restaurants, beer gardens, shopping centers, and entertainment venues to produce beer for guests to enjoy directly. It is also suitable for small and medium-sized breweries.
Vdobrew Micro Brewery Equipment Advantages
1. Introduced German craftsmanship, exquisite appearance, small footprint, suitable for bars, hotels, beer houses, small breweries.
2. Made of domestic high-quality 304 food-grade mirror stainless steel, a full set of food-grade pipeline accessories
3. High degree of automation, easy operation and high return on investment.
4. Independent fermentation temperature control system, safe and reliable, easy to operate
5. Quiet design, no pollution, environmental protection and energy saving.
Why Choose
Vdobrew

Home Brewing Equipment ?
 ✔  1. Competitive price, more than 15 years manufacturing experience.
 ✔ 2. ISO9001, CE (2014/68/EU) PED certification
 ✔ 3. Strict quality control, in line with European quality standards
 ✔ 4. Accept customization, professional engineers provide you with design solutions
 ✔ 5. Simple operation: including all jars to be brewed.
 ✔ 6. Compact: covers an area of about 2-3 square meters.
 ✔ 7. All kinds of beer can be brewed, such as lager, pale ale, dark beer, IPA, dark beer, etc.
 ✔ 8. Exquisite craftsmanship: fermentation – double-jacketed conical fermentation tank, with concave plate cooling jacket, perfect welding.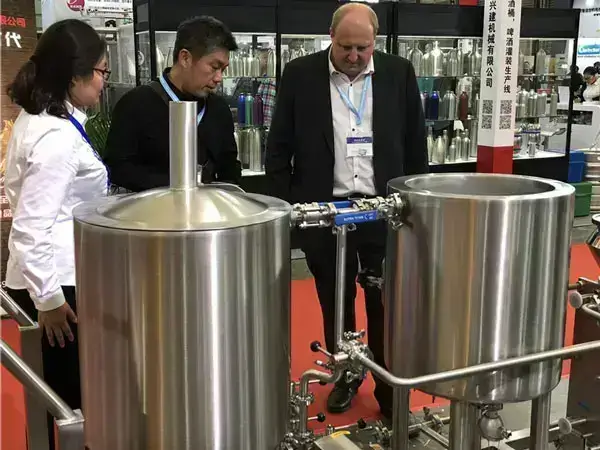 ISO CE ..High Quality Production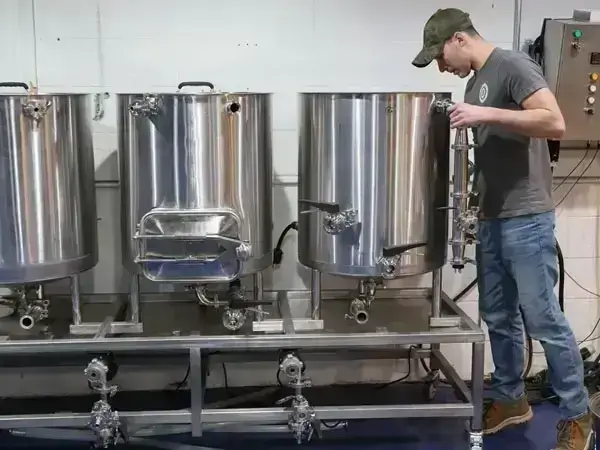 Brewing Equipment
Get 20% Off Now