Brewhouse control is very important for brewing,it may affect the beer quality, so how to choose a good brewhouse control is necessary for every brewer. No matter small home brewhouse or big commericial brewhouse ,even some brewery in market, all need take it into consideration. Below we show some points TC and PLC for the brewhouse control,let's check together.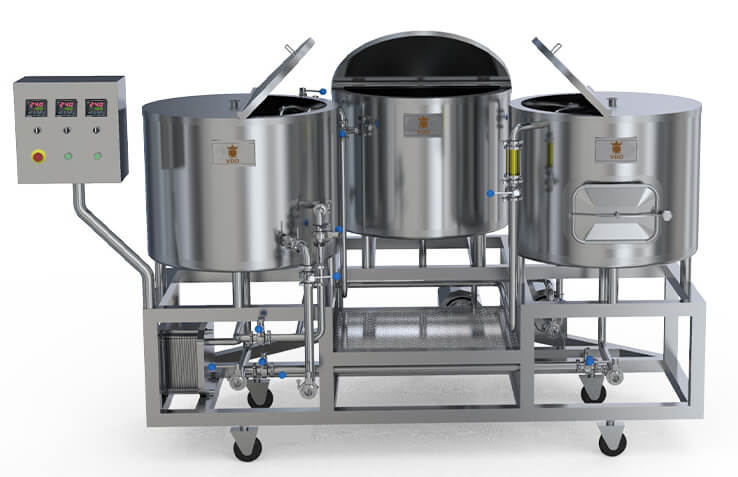 Temperature Controller Control of a Brewhouse:
Advantages:
Display data more intuitively than PLC
Lower cost
Easy and simple operation
Disadvantage:
Less display parameters
Unable to accurately control parameters
2. PLC Control of a Brewhouse:
    Advantages:
Control more parameters
Facilitate the realization of automated production
Can realize remote monitoring
Clear fault information
UL Certification
Input every parameter accurately
Ability to store recipes used
      Disadvantage:
Higher cost
Complex operation
Air source is needed for automatic control
As a start for a new brewer, TC control is a good choice, because it is economic, easy to control and coperation,  after getting some more beer brewing experiences, then can change to PLC control system of your brewhouse, this will be a better way for a starter in craft beer brewing. But for an experienced  brewer, the PLC is much better maybe, because it is efficient and intelligent, even it is with much cost.With PLC control it can help the brewer know more accurately about every parameter, this is very important for a good beer brewer. No matter which control way you choose, just choose the suitable and right one for you, escepially satisfy your  current needs.
So which brewhouse control way you will choose ?🍺TC or PLC? We just suggest choose the right way you need,and do the right thing also keep doing in your field,only this way can achieve.Wecome contact us for your  ideas and suggestions at any time.ChinaVdo is trying to be your good helper in the brewing way.