Vdobrew is a leading manufacturer of stainless steel home brewing equipment in China. Produce quality, affordable, home beer brewing equipment.
The home-brewed craft beer equipment belongs to the small-scale beer brewing system.
Small footprint, high degree of automation, simple and easy to operate.
The saccharification process is electric heating, generally equipped with two-device specifications (saccharification filtration + boiling and spinning).
With ice water tank, plate heat exchanger, wort aerator, wort pump, etc.; the fermentation process is automatically controlled by PLC, 2 fermenters are generally configured as standard.
It is a self-entertaining beer brewing equipment. The inner tank and outer material of the whole set of equipment all meet the requirements of international standards.
The thickness is 2.5mm and the thickness of the outer material is 2mm. After seamless connection, high polishing and fine grinding, the equipment is in the tube.
The road layout, opening position and other aspects all meet the conditions of brewing operation.
Features:
1. Compact structure, small footprint, movable, convenient operation and simple maintenance.
2. The fermentation tank is insulated with polyurethane, the thickness of the insulation layer is more than 60mm, and the density of the insulation layer meets the relevant standards.
3. The operation and control adopts computer industrial control system to realize automatic control or semi-automatic control.
4. The connection methods of equipment pipelines are all quick-installed connections, which are convenient for cleaning and maintenance during the production process.
5. The fittings and valves use well-known brands at home and abroad, which are durable.
6. Reasonable design, exquisite processing and beautiful appearance.
China Vdo 100L Pilot Brewing System Proposal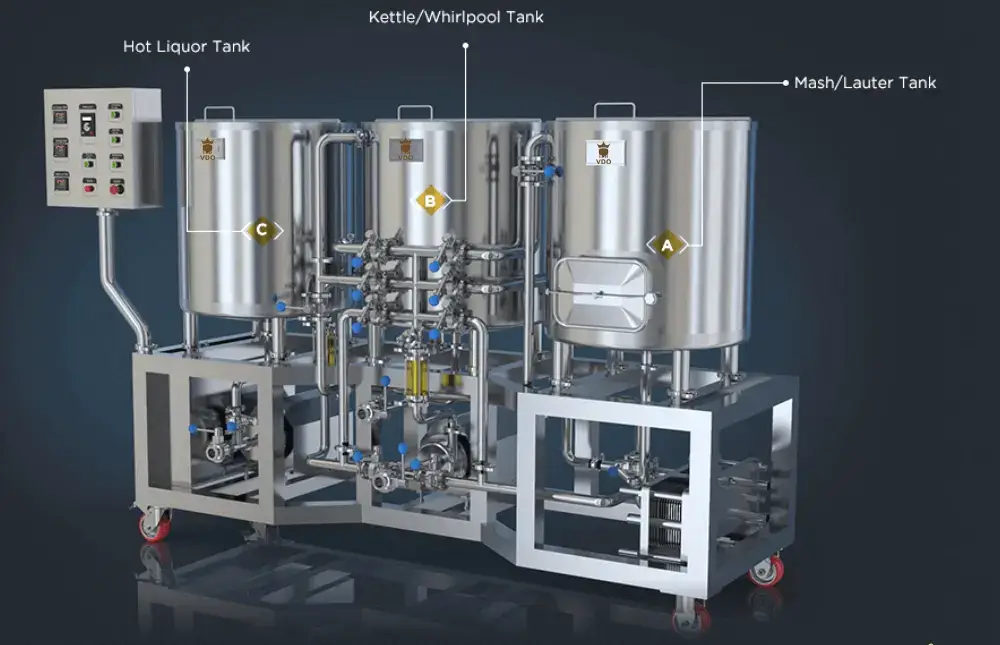 | | |
| --- | --- |
| Product Name | 100L Brewhouse |
| Components | Right: Mash+ Lauter Tank |
|   | Middle: Kettle + Whirlpool Tank |
|   | Left: Hot Water Tank |
| Dimension | 2.15m x 0.8m x 1.7m |
| Weight | 550kg |
| Installation Method | Assembled ready to use, Removable |
| Heating Method | Build-in Electric Elements |
| Consuming power | 13.1kw |
| Operability | Easy |
| Control System | PID Control |
| Application | Larger, Ale, IPA, Creative pilot Craft Beer |
Inner-Jacket (SUS304), TH=3.0mm, pickling&passivating treated;
External-Jacket(SUS 304), TH=2.0mm, ink wires drawing plate
Atmosphere pressure lid, TH=3.0mm
Tanks'Insulation layer: PU-thickness= 3
100% high precision TIG welded joints
Strong universal wheels (with shaft)
Home Brewing Equipment Detailed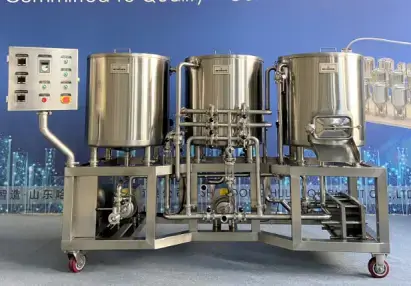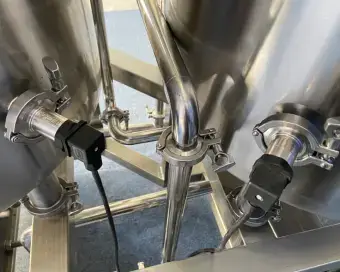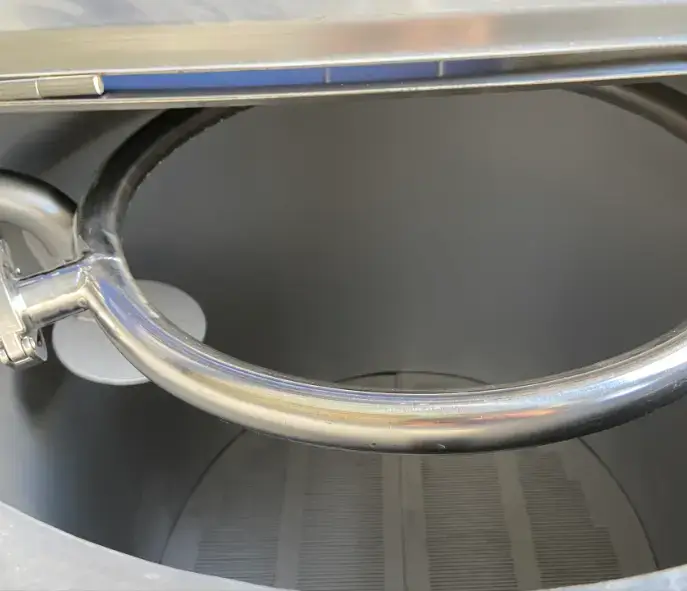 High quality Sieve in mash/lauter tank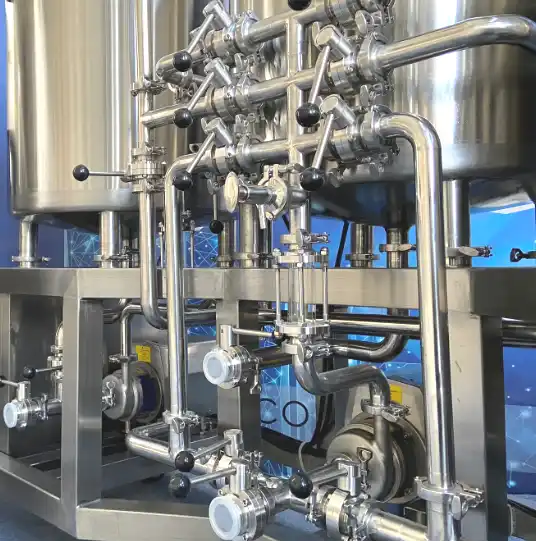 VFD Wort Pump & valve tree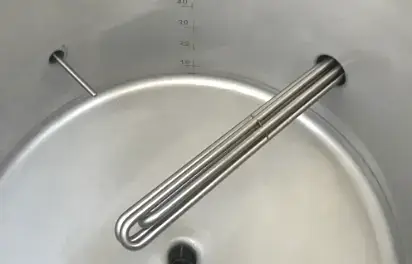 Electric elements in kettle/whirlpool tank&HLT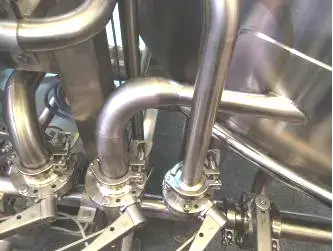 Tangent Whirlpool inlet for kettle/whirlpool tank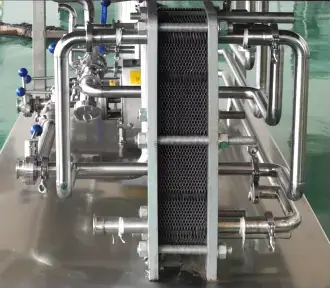 Y type Hops filter equipped ahead of heat exchanger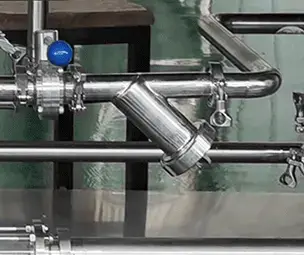 Electric elements in kettle/whirlpool tank&HLT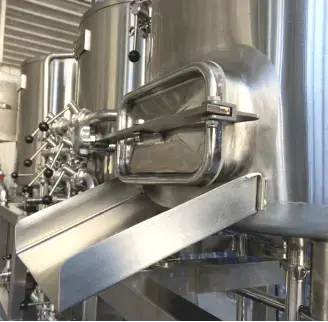 Tangent Whirlpool inlet for kettle/whirlpool tank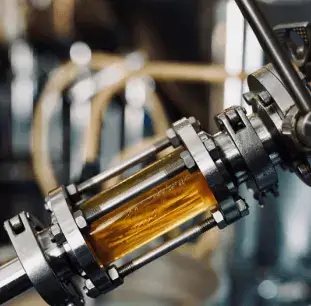 Y type Hops filter equipped ahead of heat exchanger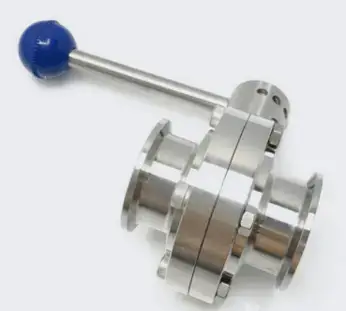 Advantages of Home Brewing Equipment.
1. The home brewing equipment is very advanced: it is made of high-quality thickened stainless steel, which is environmentally friendly and energy-saving, durable, and can be customized according to the customer's own size.
2. The quality of the wine brewed by the home brewing equipment is good: the wine has a pure taste, no evil, no trouble, no headache, and it is a green food.
3. The process of home brewing equipment is very simple: the raw materials do not need to be cooked, and can be produced by one person, which greatly saves costs.
4. Home brewing equipment is easy to learn: Anyone who can read and write can learn it after reading the brewing technical materials presented by our factory.
5. High yield rate of home brewing equipment: The yield rate of high-quality grain is calculated at 50 degrees, which is 90% for rice, 70% for sorghum, and 76% for corn.
6. Variety of flavors: The home brewing machine can make wine with grains, such as corn, rice, sorghum, wheat, etc. The wines brewed from different grains have different tastes, and at the same time, various grains can be mixed with each other to make wine, adding a variety of flavors. In addition, the home brewer can also make wine with fruits such as apples and pears.
7. Non-polluting: The home brewing machine does not produce waste and waste gas during the brewing process, and the lees produced can be fed to small animals at home.
8. Small footprint: The home brewing machine is specially designed and manufactured for families, with small size and small footprint
Why Choose
Vdobrew

Home Brewing Equipment ?
 ✔  1. Competitive price, more than 10 years manufacturing experience.
 ✔ 2. ISO9001, CE (2014/68/EU) PED certification
 ✔ 3. Strict quality control, in line with European quality standards
 ✔ 4. Accept customization, professional engineers provide you with design solutions
 ✔ 5. Simple operation: including all jars to be brewed.
 ✔ 6. Compact: covers an area of about 2-3 square meters.
 ✔ 7. All kinds of beer can be brewed, such as lager, pale ale, dark beer, IPA, dark beer, etc.
 ✔ 8. Exquisite craftsmanship: fermentation – double-jacketed conical fermentation tank, with concave plate cooling jacket, perfect welding.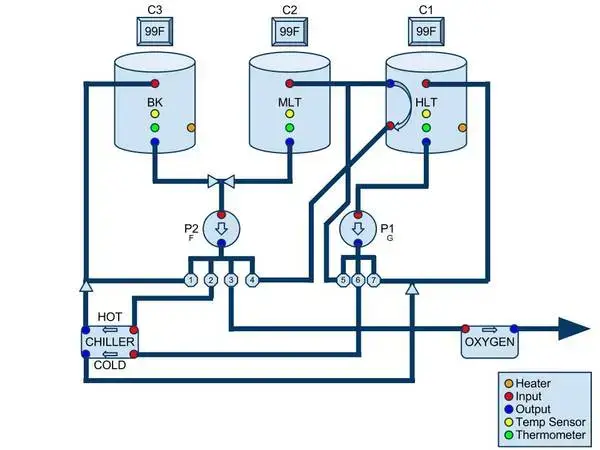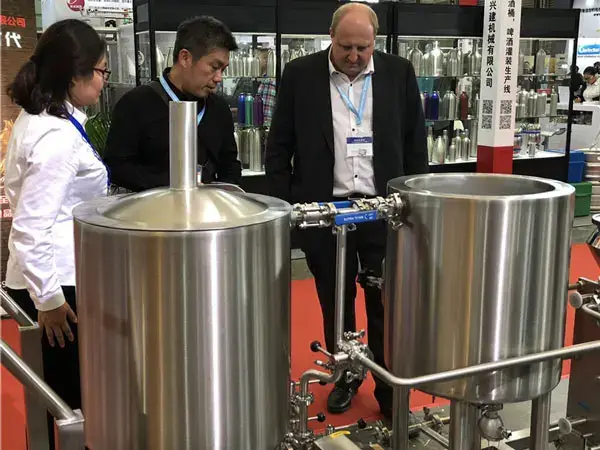 ISO CE ..High Quality Production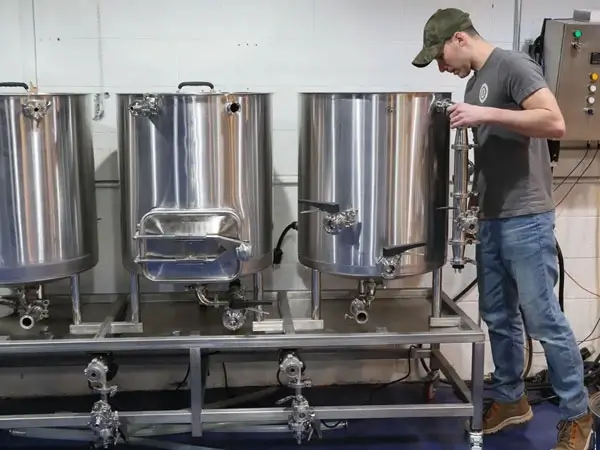 Brewing Equipment
Get 20% Off Now