At Vdobrew, we have the ability to custom design and manufacture Brite Beer Tanks Equipment cans to suit almost any requirement you need.
Bright Beer Tank Configuration
material

stainless steel 304/316

Tank cladding Thickness

2mm

Inner tank material thickness

3mm

surface treatment

Surface brushed; Polish treatment

Polish precision

0.4µm

Control way

PLC or 

DCS

Washing way

CIP spray ball, in the center of the inside tank

Bottom cone

60-75 degree

Insulation layer material

Protected by polyurethane

Insulation layer Thickness

80-100mm

cooling way 

chiller
Knowledge About Brite Beer Tanks Equipment
1、Characteristics of sake tanks used in brewery equipment.
Beer is a kind of alcohol that is easily deteriorated, so beer needs to be properly preserved.
Today, the editor of China Vdo Machinery (JINAN) Co., Ltd. will introduce to you the sake tanks used in brewery equipment to store beer.
Many brewers will use it to pair often with conical fermenters, so you can save money by getting a higher set conversion price in a more expensive fermenter. They are helpful and beneficial for commercial breweries and factories.
Stainless steel beer cans are reusable, won't develop odor or discoloration, and are easy to sterilize.
2、How long does the beer stay in the brite beer container?
If you're bottling, canning, or barreling, breweries typically have one craft beer tank for every 4-5 fermenters. Beer typically spends 2 days in brite beer tanks to clean and re-carbonate, while most fermenters store beer for 10-20 days.
3、How to determine the volume of a brite beer can?
The calculation coefficient ratio of the strong beer tank is the same as that of the fermentation tank, and its effective amount is 0.8 of the overall reliability. You usually get 100% beer yield in a beer bright tank. Conical fermenters will always leave a portion of the beer behind as you are usually pulling the beer from the rocker and the yeast sediment level will vary. You never know how much beer you'll get out of it. Due to the known volume, beer bright cans can also be easily used for taxation, packaging fee shipping determinations, etc.
4、How does Bright Tank work?
Carbonated Full Batch Beer Carbonated Fossils in BRITE Tanks provide faster carbonation. Carbonate increases the contact area with the beer by creating tiny carbon dioxide bubbles, which are more easily absorbed into the beer.
5、Why is it called Bright Tank?
Bright Tank is a pan bottom pressure rated temperature controlled tank for holding beer ready for packaging. The term "bright" refers to "bright beer", ie beer that has been brightened (clear) by filtration, centrifugation, clarification and/or maturation.
What's on the Brite Beer Tanks can?
1. Drain (without beer outlet)
2. Ice water inlet and outlet
3. The entrance of carbonized stone is a special porous stone for carbon dioxide bottle beverage carbonization
4. Atmospheric pressure manhole
5. Breathing valve
6. Pressure gauge
7. CIP Entry
8. Sampling valve, washable and sterilizable sampling cock, used to collect product samples
9. Temperature sensor: PT100
10. The liquid level gauge is made of Pu and plexiglass
11. Spray balls.
Why Choose
Vdobrew

Brite Beer Tanks?
 ✔  1. More than 15 years Brite Beer Tanks manufacturing experience.
 ✔ 2. ISO9001, CE (2014/68/EU) PED certification
 ✔ 3. Strict quality control, in line with European quality standards
 ✔ 4. Accept customization, professional engineers provide you with design solutions
 ✔ 5. Simple operation: including all jars to be brewed.
 ✔ 6. Compact: covers an area of about 2-3 square meters.
 ✔ 7. All kinds of beer can be brewed, such as lager, pale ale, dark beer, IPA, dark beer, etc.
 ✔ 8. Exquisite craftsmanship: fermentation – double-jacketed conical fermentation tank, with concave plate cooling jacket, perfect welding.
Brite Beer Tanks Turnkey Solution Service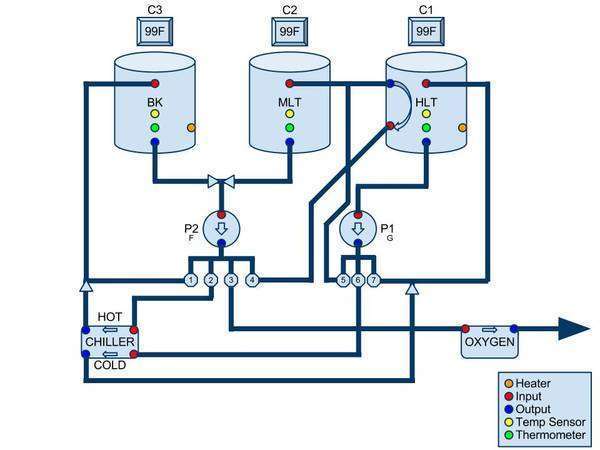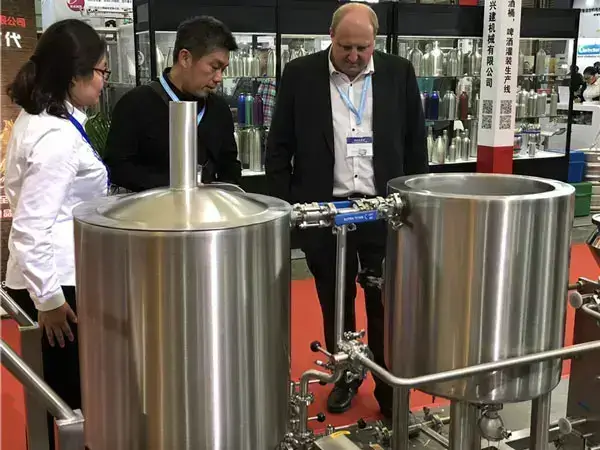 ISO CE ..High Quality Production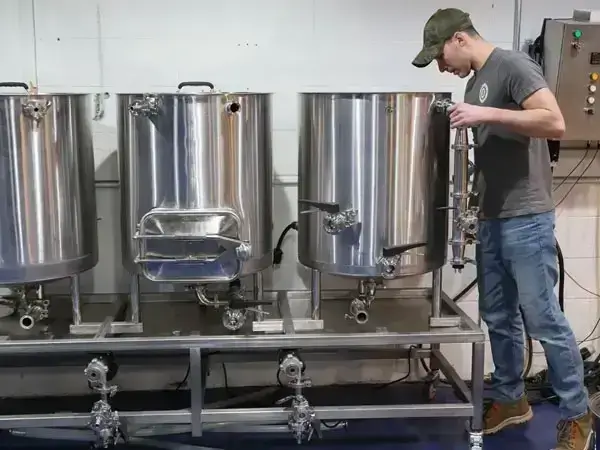 Brite Beer Tanks
Get 20% Off Now