Suitable for bars, hotels, barbecue shops, beer houses, small breweries.
Different models can be customized according to customer needs.
The advantages of brewing equipment made by Vdobrew: Long life and easy maintenance, Compact.
The complete set of Brew House Equipment
1. Raw material storage equipment: malt, rice storage silos, conveying pipe bridges, air dust collectors, temperature and humidity monitoring and control equipment, ventilation equipment, weighing and measuring equipment, etc.
2. Raw material preparation equipment: malt, rice conveyor, centrifugal dust collector, vibrating screen, malt, rice crushing beer production equipment including:
3. Wort preparation equipment: gelatinization pot, saccharification pot, filter tank, wort boiling pot, sedimentation tank, rotary sedimentation tank, cooler, ice-water cold-water preparer, etc.
4. Beer fermentation equipment: fermentation tank fermentation tank, fermentation temperature control equipment, yeast culture expansion tank, washing and sterilizing equipment, hot water alkaline water preparation equipment, etc.
5. Beer filtration equipment: yeast centrifugal separator, filter cotton diatomite filter, rotary fine filter, biofilm filter, beer turbidity meter, deoxygenated water preparation equipment, high concentration dilution device, etc.
6. Beer storage and distribution equipment: sake storage tanks, temperature control equipment, capacity measurement devices, distribution wine pumps and automatic control and metering devices.
Brew House Equipment Product Parameters
Interior Shell: SUS304; TH=3mm; Exterior Shell:SUS304; TH=2mm / red copper

Electric/Steam/Direct fire for optional

3 phase/380(220, 415,440…)v/50 (60)Hz
Brew House Equipment Configuration
Ability is 1,000-1,500 kg/h

Volume is 0.5m³, SUS 304 with pre-masher

Volume is 4000L, with false bottom, grant, raker with motor

Volume is 4000L, electric heating

Volume is 8000L, electric heating

Includes plate heat exchanger, wort pump, motors, hops filter, yeast adding tank, oxygen device and pipelines

Volume is 4000L or 8000L (double batches)

Volume is 4000L or 8000L (double batches)

Racking arm, spunding valve, pressure gauge, carbonation stone, sample valve

Volume 8000L, cooled by glycol tank

50L two tanks, heated by electric, with pump and trolley

PLC touch screen or PID controller
Why Choose
Vdobrew

Brew House Equipment ?
1. We can customize the equipment design as per customer brewing method and brewing beer types can make beer highest to 33 Plato.
2. All Construction uses high-quality SUS 304 food-grade stainless steel, all pipes are SUS304, perfect 3mm inner shell and 2mm outer shell.
3. All tanks are equipped with specially designed jackets to ensure heating and cooling efficiency. Both cone top and shell bottom have jackets, exchanging areas are big enough.
4. The headspace of our tanks is much bigger, the total volume does not include the cover headspace.
5. 100% TIG welding process to weld the tank, jackets welding are all full welding by water, uniform dimpled cooling jacket to ensure no leaking and long life, welds passivated!
6. Our polishing is overall mirror polishing, polishing 6 times to make Ra 0.4um mirror finish, can clean 360° without dead ends.
7. Jacket testing 12 hours with air and water, jacket testing pressure is 5Bar, internal shell testing pressure is 4Bar, and before packing we will also have 48hours of water testing.
8. Strict quality control and process inspection & testing system, which all the testing records will show on our data late with the tanks shipping, with checking the list and serial numbers to track.
9. We insist on a high-end product line to manufacture our tanks, all components like chiller, exchanger, steam boiler, and Schneider/ABB electronics control systems all adopt international brands to ensure quality and convenient after-sales.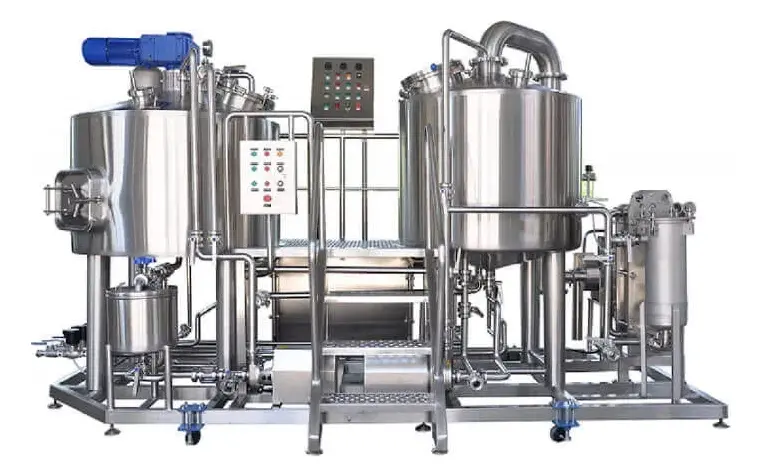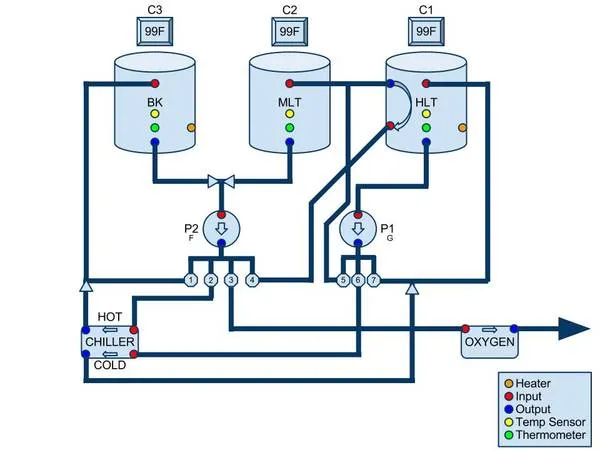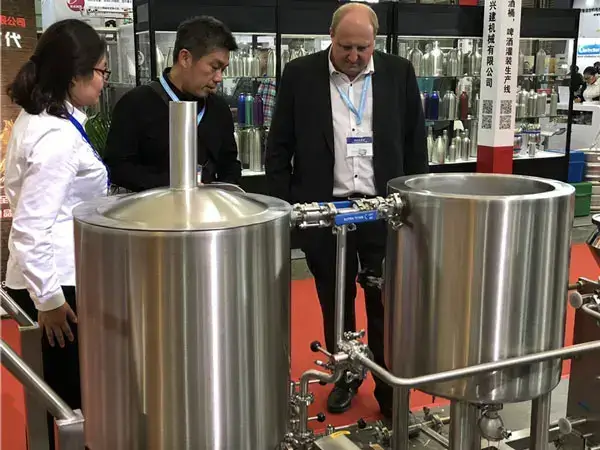 ISO CE ..High Quality Production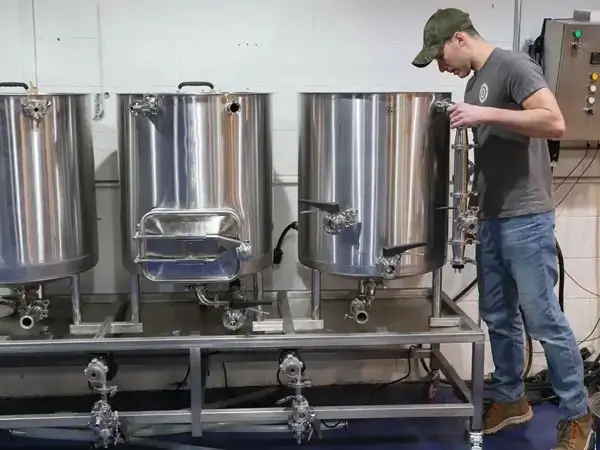 Brewing Equipment
Get 20% Off Now